Heart Of Rust play Backstage at the Green Hotel Kinross at 9.00pm on Saturday 14th December 2019 for EMS / Mundell Music.
Buy Heart Of Rust Tickets HERE.
Heart of Rust are a widely praised Neil Young & Crazy horse covers band, who are known for their authentic sound. They consist of David Henderson (lead vocals & guitar), Jamie Uchima (guitar), Tony Fitzpatrick (bass) and Jamie Hall (drums).
Their setlists cover Young's 40 year career, from his deeply personal acoustic numbers from the classic album Harvest to the amplified hard rockin Crazy Horse sound of the Rust Never Sleeps era and more.
What has been said about the band?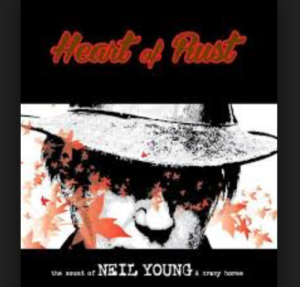 "Christ almighty, what an experience! To listen to a band so dedicated to the music they played…. What a privilege!" Davey Sloan, The Rattlers
"Thoroughly enjoyed it! Come back soon!" Robbie Yates. Edinburgh
"Great show! Thought Down by the River was excellent" David Spence
"Best gig we have been to in a long time!" Anew O'Reilly Glasgow