I have been promoting Live Music for over 22 years. I believe in booking Artists and Bands from all genres.
Rock, Country, Blues, Singer Songwriter, Folk and Jazz Fusion with a number of tributes thrown in for good measure.
Over the years we have had some of the world's great performers come and play for us here in Scotland. Here are just a few….
Jefferson Starship, Mick Taylor (Rolling Stones), Gallagher & Lyle, Mick Ralphs (Bad Co & Mott), Andy Fairweather Low, Steve Gibbons Band, Steve Forbert, Tony Joe White, Orleans, John Jorgenson, Martin Barre (Jethro Tull), Maria Muldaur, David Knopfler, Raul Malo (The Mavericks), Teddy Thompson, Focus, Hardwicke Circus, Lindisfarne, Martin Turner (Wishbone Ash), Climax Blues Band, Skinny Molly, Man, Curved Air, Albert Lee, Deborah Bonham, Curtis Stagers, Blues Band, Henry McCullough and many many others!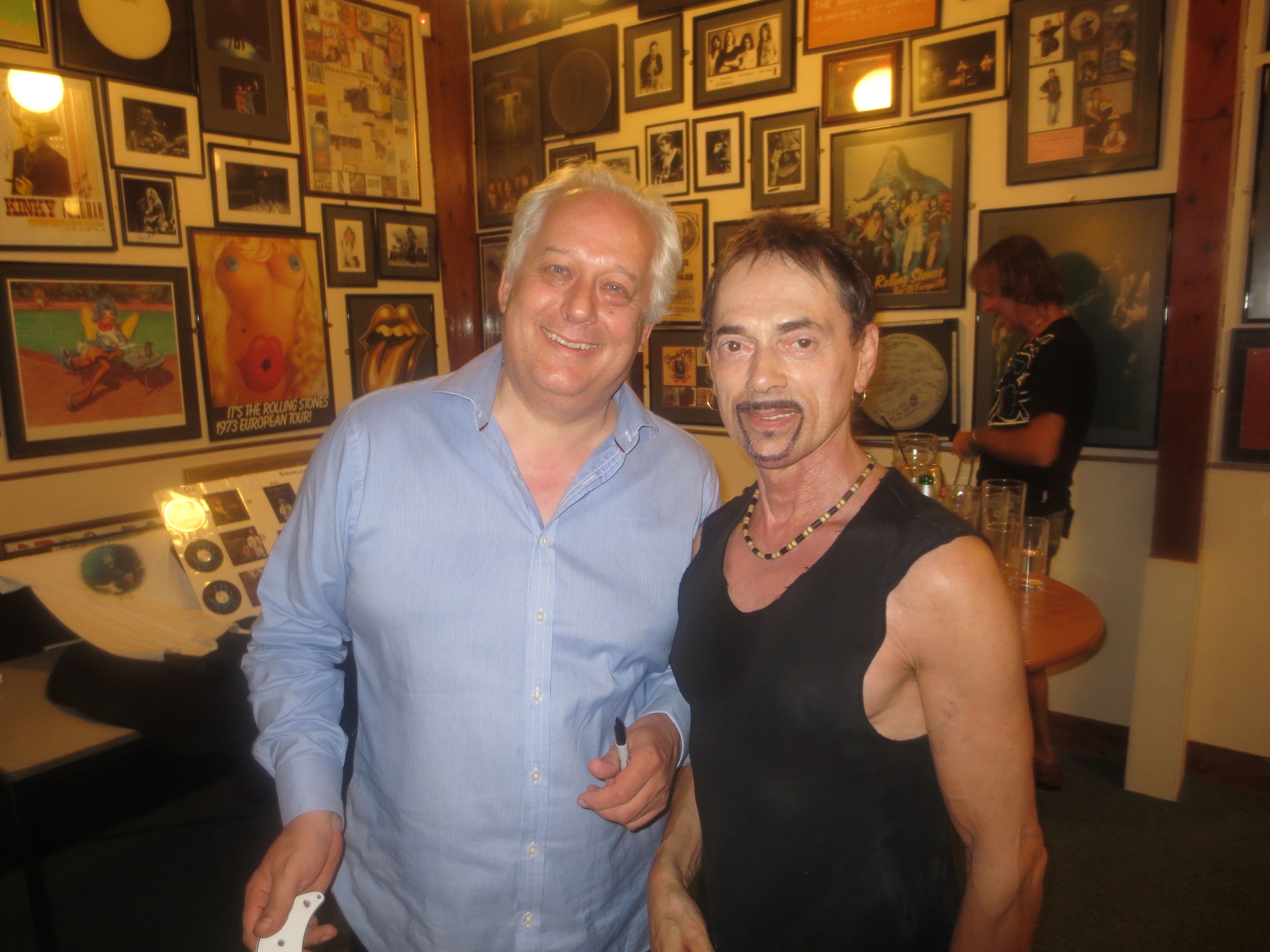 I've always preferred small intimate Live Music Venues as opposed to huge Arenas. In Kinross at Backstage at the Green I have displayed some of my extensive Rock Memorabilia which you can see in the Venue itself and the Bar area as well.
Anyone who lived through the late 60's up to the late 70's will certainly appreciate whats on show. Please come and support Live Music and join our Newsletter where we will keep you up to date with all up coming gigs.
We have people coming from all over the UK to see our gigs and whether you are from Tayside, Kinross shire, Perthshire, Glasgow, Edinburgh, Inverness on indeed from England.
Stay overnight and take in everything that's Rock and Roll!