Mundell Music Presents
Ian McNabb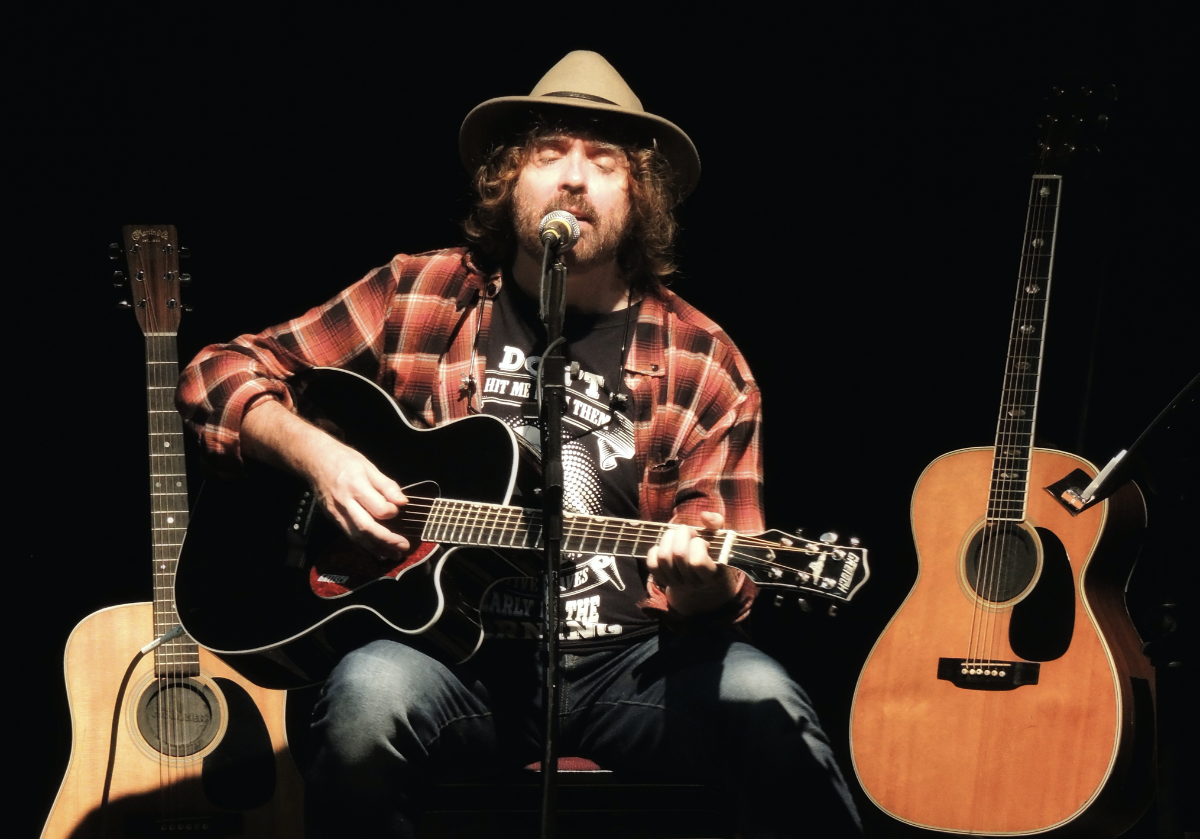 Ian joined his first band, Young World, at the age of 15 ; They played the working men's club circuit for a couple of years before Ian joined another band City Lights. This band again gigged extensively around the North of England cabaret circuit, but Ian grew tired of playing other peoples songs and decided that cabaret was not the way forward for him.In 1981 Ian formed The Icicle Works with Chris Sharrock (drums), and Chris Layhe (bass and vocals).
They quickly gained a following through their debut single release, Nirvana, and extensive live performances up and down the country.
The Icicle Works became part of the Liverpool renaissance movement of the eighties, alongside acts such as Echo And The Bunnymen, The Teardrop Explodes, WAH!, Heat, OMD, Black, Dead Or Alive, Frankie Goes To Hollywood, The Lotus Eaters, and China Crisis.

Muff Winwood signed Ian to Epic records in 1989, paying a buy-out fee to Beggar's Banquet; but Muff's insistence on using The Icicle Works name, (with new musicians Roy Corkill and Zak Starkey) when the original band had ceased to be, caused friction, and after one disappointingly received album, Permanent Damage, Ian was dropped from Epic's roster.
Ian signed to Andrew Lauder's new imprint, This Way Up, in 1992, which yielded 3 albums : Truth And Beauty (which Ian had recorded at his own expense by remortgaging his house), Head Like A Rock, which was recorded in part with Neil Young's band Crazy Horse in L.A and subsequently nominated for a Mercury Music Prize in 1994, and Merseybeast - the latter 2 albums achieved top 30 placings; the first was heralded as "One of the best records released in Q magazine's lifetime".
Ian then joined The Waterboys on keyboards for a European tour. When this was completed, Ian accepted Ian Broudie's invitation to record on 'The Barge' - Pete Townshend's studio which Broudie was currently renting, moored next to Pete's Eel Pie complex. The resulting album - Ian McNabb - saw a return of Ian's love of guitar driven pop/rock and was released on Sanctuary Records in 2001.
Ian briefly played bass guitar in Ringo Starr's band in 2002.
Throughout the 00s Ian released a further 5 solo albums : Waifs And Strays, The Gentleman Adventurer, Before All Of This, How We Live, and Great Things - all self financed and issued on his own Fairfield Records imprint to a small, dedicated fan base.
So far this decade, Ian has released Little Episodes, Eclectic Warrior, and Kruggerands - harder rocking albums which both feature the band Cold Shoulder ; Respectfully Yours (a long promised album of cover versions), Star, Smile, Strong, which features collaborations with Prof. Brian Cox, a co-write with Ralph Molina (from Crazy Horse), and the unexpected return of Icicle Works drummer Chris Sharrock (who had gone on to work with The La's, World Party, Del Amitri, Dave Stewart, Mick Jagger, Robbie Williams, Oasis, and both Liam and Noel Gallagher in their solo endeavours), and most recently Our Future In Space, which once again features Cold Shoulder, and the song Aquamarine co-written with R.E.Ms Peter Buck.